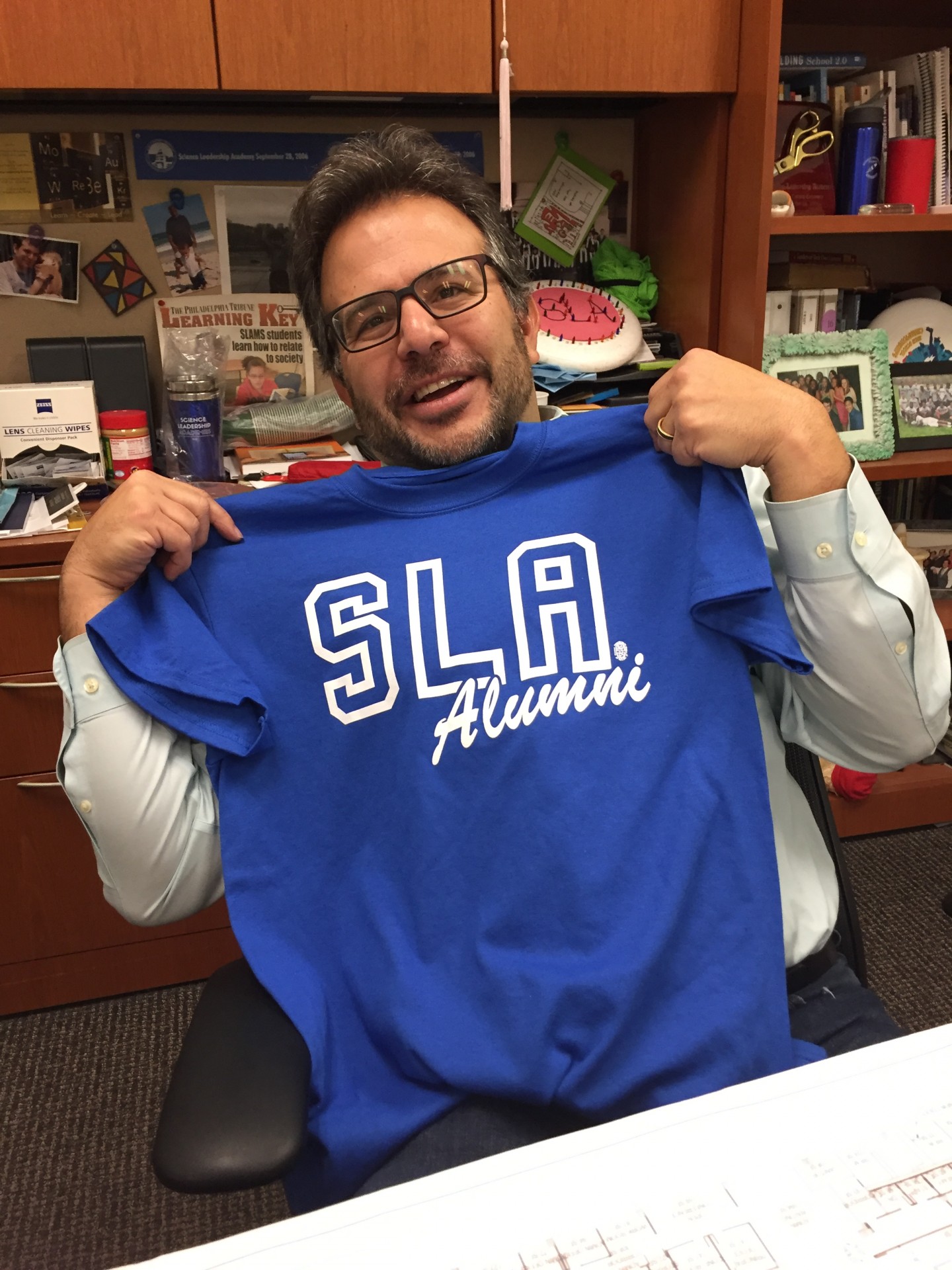 Coming to Homecoming? Get a T-Shirt!
The newly formed Alumni Association
is raising money to support SLA and its own programming. Alums already sponsor a scholarship each year for a student in that graduating class -- this year, we hope to do more for SLA, plus more events for graduates, like professional networking and workshops on adulting.
If you can make a member donation of $20 or more, then you will also get one of the FIRST EVER Alumni t-shirts, modeled above by some of your favorite folks at SLA.
So don't forget to bring cash or card to Homecoming on Friday!
Any donation amount gets your membership
into the Association -- we want all alums to join, which is why we're making this special offer for the first year.
And if you are out of town, but would like to purchase a shirt and have it mailed for you,
use this link to purchse via PayPal.
(Make sure to include your address and what size you want in the "special instructions to the seller" box after you click your payment type!)
See you on Friday! Social hour begins at 12:50 in the Drama studio, with Lehmann addressing everybody sometime after 1:30. You are welcome in the building earlier, just be respectful of classes that are ongoing. (If a teacher has a "do not disturb" sign on their door, come back later!)