I created my slide this way because reading in general has influenced me greatly. I used this image to represent my passion for books. I formatted my slide this way so that it is visually appealing, eye catching, but also informs you about me.
I tried to make the slide visual, focused on the meaning of my slide, and made sure is understood by just one glance.
I strived to have my slide meet the criteria need. Which were, Color, which is the very first thing people will notice. Size, Shape, Texture, Value, Contrast, and Emptiness.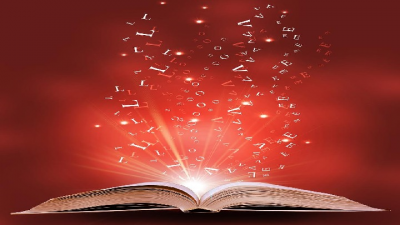 After presenting my media fluency slide to the class and receiving feedback, I changed my slide a bit. The picture is the same as before.
One of the main comments I received was that the words on my original slide weren't need, because they were distracting. I feel as though you can get an understanding of the slides purpose with out the words. I hope that the slide still seems influential without them.