Uku-Who?

The Ukulele is played similar to how a guitar is played. It can be strummed or picked. There are 4 notes on a Ukulele.
In order to play the C chord, you take you ring finger, place it on the bottom string and strum.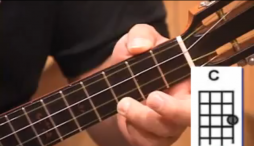 To play A minor, you take your middle finger and place it on the top chord, and remove your ring finger, then strum.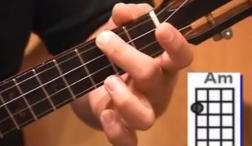 To play F, you take your first finger and play it on the second string, the one right above C.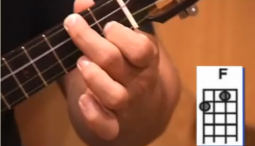 To play G7, you bring the middle finger down, place it on the string right below the top one, then place you ring finger back on C.
All the notes are being played within the first three frats. It is shaped just like a guitar but incredibly smaller. This makes me think that your hands are very powerful tools and even moving it the slightest can change the way an instrument will sound.
If I have a hollow enough base, I'll be able to produce enough waves to make a louder sound.