Hi, my name is Ruby and welcome to my third and final blog post about my You & The World project. As you may recall, in my first blog post I introduced the topic of palm oil and described how palm oil production negatively impacts the environment. In my second post, I added to that information by reflecting on a survey that I conducted within the Science Leadership Academy community. In this third post, I will bring up ways that people are working to change this issue and repair the damage that has been done because of palm oil.

First of all, there are many organizations that do a lot of work on this issue. One prominent example is the World Wildlife Fund (WWF). I initially mentioned this well-known organization in my first blog post. One thing that the WWF does is they work to preserve the wellbeing of animals such as orangutans whose homes have been destroyed due to palm oil. Another organization is called the Roundtable on Sustainable Palm Oil, or RSPO. This organization has a set of criteria for sustainable palm oil (palm oil that does not harm the environment when produced). When a company uses sustainable palm oil in a product, they will typically have a label that indicates the product is RSPO Certified.
One company that has adopted sustainable palm oil as a default ingredient is called Justin's. Justin's is a semi-small business that makes various types of nut butters, nut butter cups, and snack foods. Their website lists 14 ways that they are environmentally conscious, with the use of sustainable palm oil being one of them. They write, "Our organic peanut butter cups are made with 100% organic palm oil that is sustainably sourced from South America and RSPO certified. Our [products] also contain palm oil that is certified sustainable under the mass balance supply chain model by the RSPO." And in my opinion, what these companies and organizations are doing to support sustainable palm oil is certainly a step in the right direction.
Another step in the right direction is raising awareness, which is what I chose to do to as my Agent of Change. I knew from the beginning of this project that one problem with palm oil is people's ignorance. Thus, I decided I wanted to raise awareness in my community. The way I did this was by creating a presentation that I delivered to my advisory.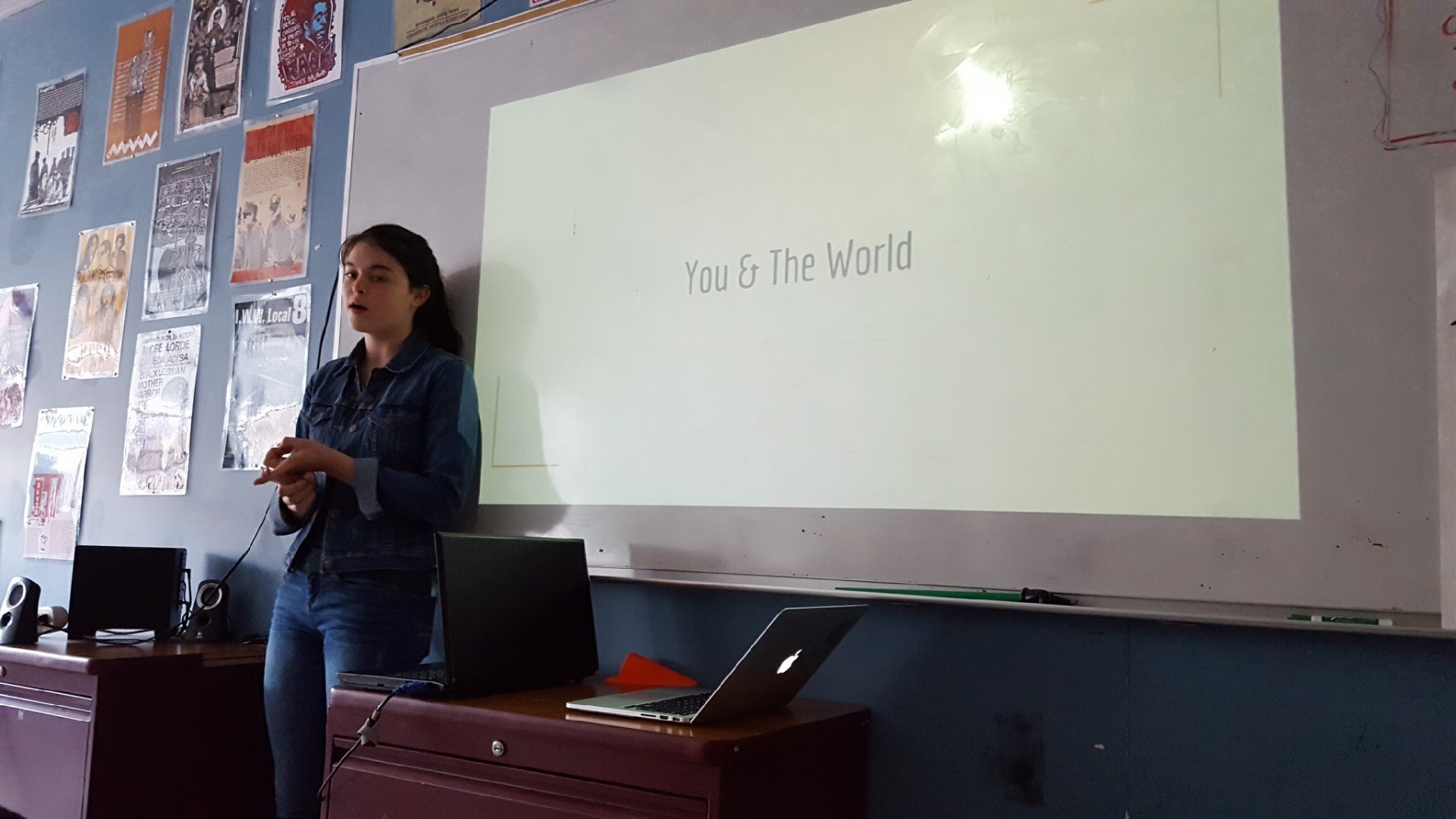 ​
At the end of the presentation, I gave everyone a taste of a product from Justin's, so that they would know that sustainable palm oil can taste as good if not better than regular palm oil products. Overall, I was very pleased with how my presentation went and I was also thrilled that almost everyone gave positive reviews of Justin's hazelnut butter. I felt that I was especially successful because a few people even asked me where they could buy their own.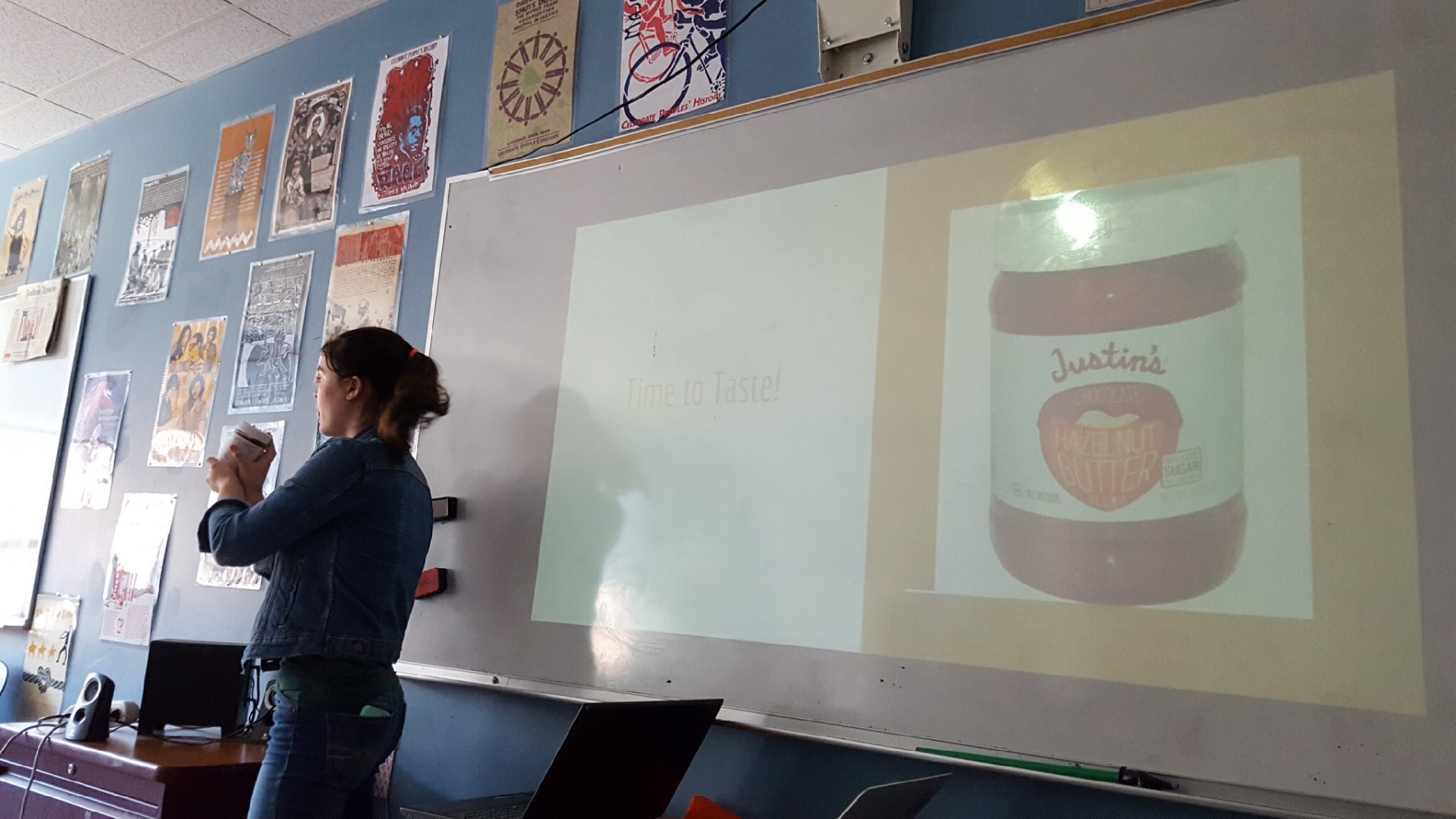 In conclusion, I will say that this entire project has been very enjoyable for me. I have learned so much about palm oil and all of its pros and cons. I learned that when I have an interesting, important, and personal issue, I have little trouble researching it and writing about it. One thing I would have wanted to do differently during this project would be doing an interview rather than a survey for my original research. I think it would have been really interesting to interview someone who works directly with the issue of palm oil. But moving forward, there are still things that I can do to improve this issue. The main thing that I can do is to continue to raise awareness within my community and beyond.
Please see my
Annotated Bibliography
for more information!