​Hey everyone!
For a while I've been putting up information about bullying. If you didn't get to read the click here for
Blog1
and click here for
Blog 2
.
Here is my bullying video hope you like it. :)
Also if you want to know where i got my information for here is my
bibliography
.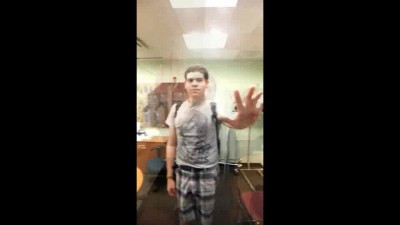 My change is to let people know about what they are doing to people. I believe that I will let people know by going to some classes in SLA like Mrs. Dunn Class and telling people about bullying. I think a lot of people don't think about what they are saying to people. Maybe if I tell them to think about what they say, then they might stop bullying people so much. That how I will make a change.
I found out a lot about bullying by doing this project. I found out that a lot of people that had been bullied or seen people get bullied start to bully other people. This help me understand why bullying was a big and everyone needed to know about this. That's why I made a video about bullying. I only thing I ask is to please stop and think about what you are saying to people and doing to people.