During my four years of high school I have observed that not many teens are familiar with the meaning of sexual health, so I choose this topic as my Capstone. Having a Mother that has worked with sex education almost all of her working career I received information regarding sexual health earlier than some of my peers. I wanted to look more into school based programs that inform young minds about safe sex. OIC of America offers a TPP ( Teen Pregnancy Prevention) program which is funded by the Office of Adolescent Health and the DHHS.TPP goes into different school across the Philadelphia area and teaches young people on pregnancy and Sexually Transmitted Diseases (STD) prevention. September 21-23, 2014 I attended a National Performance Measurement Conference. While attending the conference I was able to sit in on a couple of sessions, in these sessions they focused on key target populations and locating hard to find community level data. While at the conference one of the activities I participated in with the Philadelphia group were to evaluate pregnancy rates and performance measures to develop an action plan for re-application. On April 17,2015 I attended the TPP Leadership Academy. I participated in a Pros and Cons of Sexting and Texting activity as while as team building activities. While working on my Capstone I was able to gain understanding of the TPP program while also learning what is focused on to build a program such as TPP.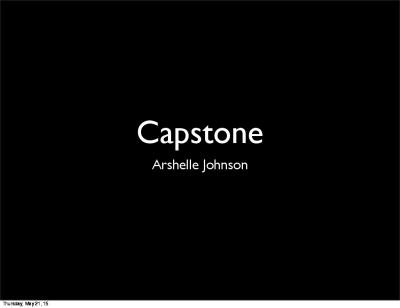 Bibliography
http://www.ncsl.org/research/health/state-policies-on-sex-education-in-schools.aspx
"State Policies on Sex Education in Schools." State Policies on Sex Education in Schools. N.p., n.d. Web. 22 Jan. 2015.
In this article it speaks about the breakdown of what states allow sex education in schools. In this article they also talk about why these states allow schools to implement these programs . They go state by state and talk about the programs that they have and what they are allowed to educate the teenagers and children with. Something that I found really interesting was that pennsylvania was not on this list.
http://www.plannedparenthood.org/educators/implementing-sex-education
"Implementing Sex Education." Implementing Sex Education. N.p., n.d. Web. 25 Jan. 2015.
This source talks about how to implement sex education in a school setting. How it should be taught so that the audience understands the message and what they are trying to get through and to also help them fully learn about sex education. They talk about how each topic should be talked about and how it needs to be approached depending on the age of students. They also talk about how education does not just stop at school it is also a conversation that should be done in the household.
"The Popular Education News Continues With A New Editor!!" N.p., 09 Apr. 09. Web.
This source talks about what it takes to be a good educator, how you should approach children when talking about any topic. What students are receptive to, how they learn the best and how they retain what they learn. In the article they talk about how certain things need to be taught certain ways depending on the community that you are in.
OIC of America
This is the program that I am working with they are located on 1415 N. Broad st. There mission is the continue to provide a quality education, training and employment and housing services. They reach out to the community to provide them with the tools that they need in order to succeed. Their motto is "Helping People Help Themselves." This organization focuses on the African American community, the sexual health programs that they provide focus on the poorer communities.
http://www.avert.org/sex-education-works.htm
Sex Education That Works." Sex Education That Works. N.p., n.d. Web. 25 Jan. 2015.
This article talks about what works best for sex education. What teaching methods work best for students. It also talks about how sex education is a very touchy subject so it needs to be approached in an appropriate manner. It talks about what attitudes and beliefs should young people should be exposed to. It talks about how students need to be able to form their own opinions about sex education and what it means to them.
http://www.studentcouncil.ie/Running
This source talks about the most effective way to run a student council and how the flow of the meeting should run. It talks about how to become organized and how to keep people engaged. It also gives you other various links to other websites where they talk about what is best to do for running a student council. It also gives you examples of student run councils that have worked over the year and gives you guidelines as to how you should run yours.
"National Association of Student Councils." (NASC). N.p., n.d. Web. 27 Jan. 2015.
This website is the main website for the National Association of Student Councils. It speaks about the many student run councils around America. It also talks about the history of this association and why it was put in place. They want to help students become advocates for themselves and making sure that they have a voice, they want to help establish strong student councils that will make a change in their communities.