(Everett Gillison)


(Mayor Nutter)


The stakeholder who's trying to fix this problem is
Mayor Nutter.
He can't do it alone he also need the help of the citizens. Addressing the parents to make sure where their child is and what their up to. Not only is the Mayor the only person trying to make this law work but also the citizens of Philadelphia as well. For example Tyrone Werts is a Philadelphia citizen and he stood a long side the police officers in center city trying to keeps kids off of the streets. He says
"I wanted to get involved in the world and make a different to the youth."
The Allies that need to be on board would have to be the different citizens in Philadelphia, with out their help, probably nothing will change. Then we have the protesters. In this video a group of people shout
"We need schools, not the curfew!"
Another stakeholder would be the National Youth Rights Association. This is an organization that support the no curfew for youth. The one council member that didn't agree to go along with the law would prob ably have something to do with being involved with this organization.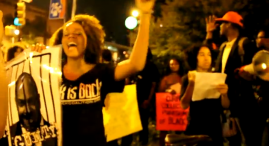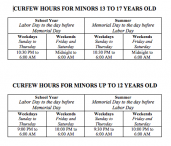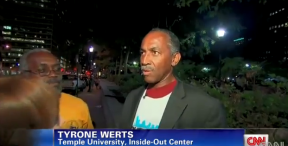 (Tyrone Werts)