Say you went on a class trip to Guatemala and you get to the hotel they are meeting you at before everybody else. Your school is going to meet you there at a certain time and you are impatient and can't wait till they get there. So you want to ask the lady at the front desk of the hotel what time is it. Unfortunantly, she speaks Spanish and she doesn't know how to speak English. So, today you have came to the perfect place to learn how to ask for the time and how to respond to it when someone asks you.
Here are some of the ways you could answer the question ¿Qué hora es?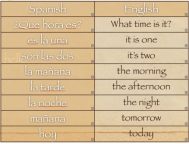 Below is a possible conversation between you and the lady at the front desk.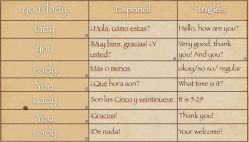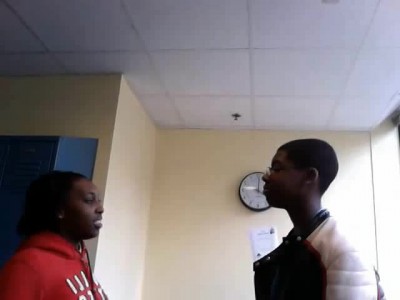 Check out this video on how to ask for the time in Spanish and a reponse!!!!!!!!!!