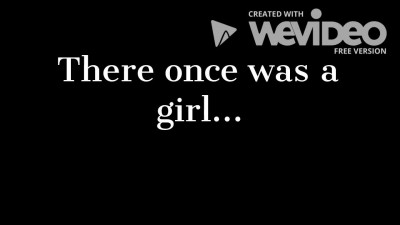 ​
A girl named Corinthia, with prissy nature in all that she did, an imaginative mind that'd wished for beautiful impossible things, and a sweet heart that'd worry for everyone else's but her own, woke up with this feeling of pain. When all seemed wonderful for her, with a mommy and daddy that were back together, two twin sisters to play with and a ducky that she always held and slept with, no longer seemed wonderful anymore because of this sickness.
"What's wrong?" her mother asks.
"My tummy hurts.", she groaned.
"Ahww. Okay, just rest some more, and I'll make you some tea."
"Hmkay" she replied.
This kind of day she woke up on, became into the rest of the days she woke up on making all worry, to send her to medical attention. Powders were poured into her drinks before drinking, pills were swallowed before eating, and only certain foods were eaten, which made the girl very sad.
It began when I was eleven. It was during the 5th grade when I was sick. I'd had this sickness that made me have trouble eating and digesting my food. I always had this feeling that eating was wrong, which made me not eat normally when I was supposed to. I then became thinner and a bit below the average weight for my age then. I was 72 pounds in the 5th grade, and eating wasn't my favorite thing.
"Krin you have to go to school. You can't stay home all day", my mother says.
"I don't know, but maybe I'll try."
"Okay, get dressed."
"Okay."
I was missing lots of school because of this, or when I did go, I'd always have the school nurse call to be picked up early. Soon I had to be hospitalized. I was diagnosed with a serious intestine issue that made me not be able to eat normally or go to the the bathroom normally, and always feel terrible pain. The pain I felt was this feeling of something choking the lower part of my tummy.
"The ultrasound monitor shows a lot of unwanted stool that's worsening the problem, so we'll have to keep her for at least three days for treatment."
"What kind of treatment?", my mother says.
"Well, it's not easy, but when the doctor returns, we'll show you."
"It's simple, but difficult if she can't handle it. All we'll do is fill you up with a laxative but it requires this tube down your nostril, so you'll need to be really still", says the doctor.
The feeling of this thick string winding down inside of me happened. I then sat there looking at the ceiling while hearing the flow of liquid come within me. The time I was in the hospital made me scared not only because the reasons of why I was there, but from how I saw other children just like me who were also sick, making me wonder if I were to get better and become well or if I were not to get better. I also wondered about when I could return to school, and I then began to remember some of my friends from school that were worried about me, which made me question "why couldn't I be healthy like them? Why am I this way?" I just simply questioned reasons for not being normal, realizing I wasn't like everyone else, and that I was me, sick. Laying with me on my hospital bed was my stuffed duck, named Ducky. I had him ever since my 7th birthday, and seeing him gave me comfort that I would return home and that there wouldn't be another birthday party but some other kind of celebration for just me.
When I left the hospital, my sisters greeted me home, happy to see I was feeling better, and I started to feel happy too because I was feeling better. At home I was also given gifts of more stuffed animals, cozy pajamas, and get well cards from family. When I returned to school, the same thing happened. Everyone in my class wrote me a huge "happy you're back" card and my teacher even gave me this huge green and pink stuffed caterpillar. But after feeling temporarily happy, I still wasn't happy because I still had to recover and become healthy like I once was before. I then felt as if I'd always be this "food freak" person and not eat the things that were my favorite before. These were my first stages of depression.
From this something that makes a clear connection unto the book, The Yellow Birds, is how I was similarly connected to the main character, Burtle. He carried his guilt home from the war and I carried my sadness from my sickness. I soon then grew into a fear of becoming sick again, so I started to avoid people because I started to feel anxious near them. To me they seemed like cluttering crowds of beings filled with germs that could soon trigger a stomach ache later for me. So whenever I'd ride a bus with my Nama or was in public, I was scared. This was similar to Bartle. He tried avoiding other people, simply to rid of his grief and the memory of his actions. I as well, tried to rid of my memory of being sick by avoiding other breathing humans.
As time passed, with my depression I soon noticed that my imagination of beautiful impossible things began to strengthen. I began having these visions of worlds I've never seen before. Whenever I'd closed my eyes, I'd find these fading colors, swirling shades of darkness and these mystical beings I couldn't ever truly explain. So I soon decide to express these things with the use of poetry and artwork. Which helped me release things on my heart, making my spirit feel better. Soon I then slowly began to recover and I could finally love food and the things again as before. Today I'm fully recovered from this Intestine issue but not the scars it left on me. I still have to have a speacial certain kinds of foods to be eaten and I still experience depression and fear of people. I now no longer believe in this "perfect healthy person" that I'd always wished to be but this person "continuously in growth" that'll one day be all that she's meant to be, I do believe in.