In the future, my goal is to teach students, specifically highschoolers, an English curriculum. Because of this, I wanted to put myself in the shoes of a teacher in order to better prepare myself. For my Capstone project, I created mock lesson plans as if I was an English teacher. I created two main units based on my own interests. One of them is called Passing Gatbsy, in which the unit is based around the books Passing by Nella Larsen and The Great Gatsby by F. Scott Fitzgerald. The other is a Cinema Studies unit, which works as an abbreviated introduction to film course. I started with an inquiry into teaching in a way that was creative, engaging, and effective. I also wanted to explore how to incorporate film into an English classroom, as I am a CTE DigVid student, and film is a passion of mine. I figured that the best place to begin my research was all around me, interviewing my own teachers as guides. From there, after conducting my own research, I began to assemble my lesson plans. Each lesson plan, done in a UBD (understanding by design) format, contains several links to resources that I created or curated for the course, including relevant articles, project descriptions, and slide decks.
For research, I emailed (see above) several of my teachers, both past and current, asking if they would be willing to talk with me about the process of creating lesson plans. In addition to physical notes (see above),I voice recorded each interview, which can be found in this Google Drive folder.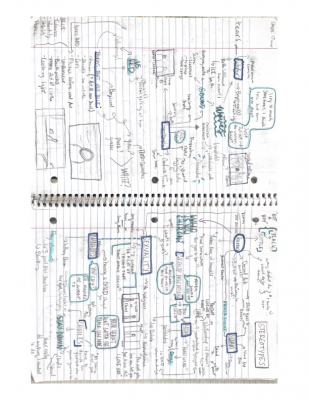 In addition to the research via teacher interviews, I also researched on my own. For the filmmaking curriculum, I watched and took notes on (see above) several films and analysis videos. I also physically traveled to the Museum of Moving Images (see above) to deepen my understanding.
You can find the links to the lesson plans here:
Each UBD doc contains hyperlinks to the other learning resources.
[Annotated Bibliography] (https://docs.google.com/document/d/1z3nk-BjRiqpxi5nvDKiqjkPNWpBvw3fwhA4iEyJHx1E/edit?usp=sharing)