So for blog post one as most of you know I wrote about sexism toward men. With in that blog post I wrote about what sexism toward men is, research on it, how it affected me personally, different scenarios in which sexism toward men took place and group of people who are trying to stop sexism toward men. Since then I have done even more research. I found an article called men can be victims of abuse, too. It states 13% of documented contacts to the Hotline identified themselves as male victims. There was a story I found that happened in 1999. Two male teenagers were working at a grocery store and the female assistant manager made sexual comments to them and flashed her bra to one of them. When one of the males argued that she shouldn't be doing that she suspended him. Quick story, My friend was over here at my house while I was doing research and after reading that article he said ¨that happened to men at work. The assistant manager kept flashing her bra at me.¨ This was two years ago. Reports of Sexual harassment to men have shot up since 2010 according to an article I found by career advice monster. According to several articles, in some parts of the UK and Scotland, women can't rape when men. What I mean is if a woman forces sex on a man that did not consent it is not considered rape. The woman may not even go to jail in some cases. Now that's true sexism.
For original research I made a survey and had 18 people fill it out. I got back some very positive responses and also some very negative ones. But I must say this, most of the comments talked about sexism toward women, which I admit is a SERIOUS topic but why bring it up when I ask about sexism toward men. Isn't that kind of, you know, sexist? It's like bringing up the holocaust when I'm talking about slavery. Both bad but why bring it up. But what's really messed up in my opinion is one particular comment someone typed. It says ¨ I think sexism toward men does not exist. You can't be prejudiced against the majority. Women have it way worse. Low income, never president, always labeled. Doing this insignificant topic for your project shows how insecure you are about women's rights. #Feminist ¨. Pretty sexist, huh. And like I stated in my last blog post you can be prejudice against the majority. The black panther party is extremely racist to white people. It's also sexist that 3/18 said Sexism toward men is a joke and 8/10 people are not against sexism toward men. Sexism toward men is a real thing and the fact that people take it as a joke or have to say something about sexism toward women when they speak on the topic makes even a bigger issue.
After the survey I did a field observation. I walked/rode septa around northwest and center city Philadelphia to see if I could spot any sexism toward men. Boy was I right. On May 2nd in northwest Philadelphia two people, one male and one female were having an argument. The woman started to push the man, which led to slaps, then kicks and punches. The man did nothing to fight back. This was on Mansfield ave.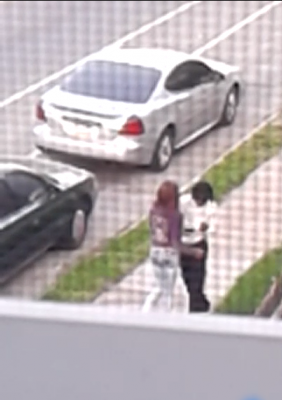 On May 4th at Olney Transportation Center an attractive young woman got on the bus told the bus driver she didn't have her transpass and she was allowed to to ride the 18 bus for free. After seeing that, I wondered if I could do the same. I told the same bus driver that I didn't have my transpass and she said please step off the bus. If I would have been an attractive young lady I would have been allowed to ride for free. But instead I had to wait for the next bus.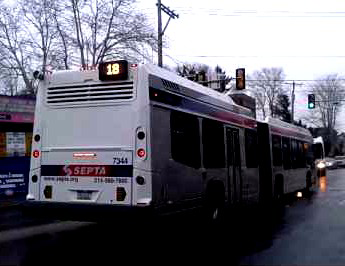 On may 5th on Stenton Ave I drove by a bar called charlie b's and a saw a sign in the window. It read ¨10$ for guys, ladies get in free¨. So you're telling me that if I am a women I get into a bar for free but if I'm a guy I have to pay 10$. Tell me that's not sexist.
Later that night at Rita's water ice I saw a women (women-a) brush up against another woman (woman-b). In the process woman-a touched woman-b's butt. Woman-b turned around and asked the guy behind her
¨
wtf man, you just smacked my butt
¨.
She instantly assumed that the guy did it even though woman-a was not only the culprit but she was closer to woman-b. The reason she assumed the guy did it is because he is of the male gender. That's sexist. After that, Woman-b and the guy got into an argument about who did it and woman-b threatened to call the cops on the guy. To think that this man could have been arrested for something he didn't do but was blamed for because he was a man. Woman-b never even once thought it could have been woman-a. This all occurred on Stenton ave.

There are plenty of other stories. After this research I learned that there are plenty of ways to be sexist toward men. My understanding of the topic has spread from just domestic violence but to stereotyping, exclusion and blasphemy. I think this topic is a lot more serious than I originally thought. However, I am still left wondering how much of this stuff goes on daily and how worst these scenarios could get, especially behind closed doors. Not all sexism is seen so there is no way we could no for sure. For my agent of change I want to do a power point or a pow-toon and present it in front of my advisory. The reason is because I want to see if I could change the minds of those people who had some pretty sexist comments and also inform people that don't really know about the topic. If I could change the minds of these people who have some sexist thoughts then I think that's pretty good change. I was also thinking about putting flyers up around my church but I'm leaning more toward the pow-toon which in case you didn't know is an animated presentation with all types of characters, animations and transitions. Join the fight to end sexism.