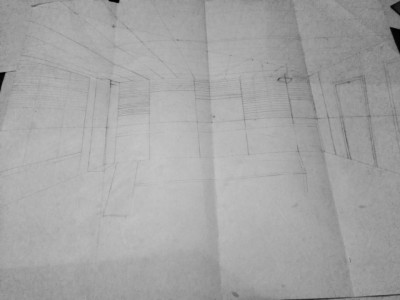 ​
What is one thing that your learned specifically that you did not know before?
That if your lines are not straight it could mess up your whole drawling.

b. How did leaning this thing make your drawings better?
It made my drawling better because I actually used a ruler to straighten my lines.
c. If you did this assignment again, what would you do differently?
I would make straight lines and try not to make smudges on the paper.
d. What is your advice to someone who has never drawn a one point perspective drawing before?
Take your time and use your artist eyes not your own eyes.
e. What resource helped you the most and why?
The links given about perpective drawling.