The luncheon had my class trying new foods and experiencing a part of another culture. I learned that it is definitely great to be open minded, because there is a good chance that you'll find something great... like the awesome tres leches cake.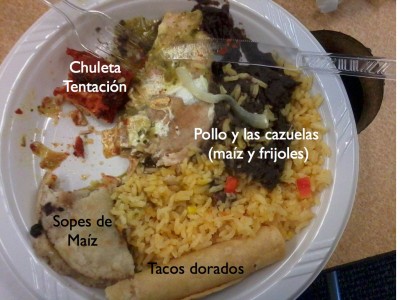 Nombre del Plato: Chuleta Tentación
Opinión: Es muy delicioso! Me encanta la especia.
Unos ingredientes: Chuleta, mole
Comentarios: Lo recomiendo a otros que les gusta carne.



Nombre del Plato: Pollo y las cazuelas
Opinión: Me gusta, porque los ingredientes saben muy bien juntos.
Unos ingredientes: Pollo, frijoles, maíz, arroz
Comentarios: Lo recomiendo
Nombre del Plato: Sopes de maíz
Opinión: Es bueno. Tiene unos empapados.
Unos ingredientes: Tortillas de maíz, frijoles
Comentarios: Lo recomiendo... pero comes cuando hace calor.
Nombre del Plato: Tacos dorados
Opinión: El sabe es bueno, pero el plato es dificil comer.
Unos ingredientes: Tortilla, pollo
Comentarios: Lo recomiendo para personas con dientes fuertes.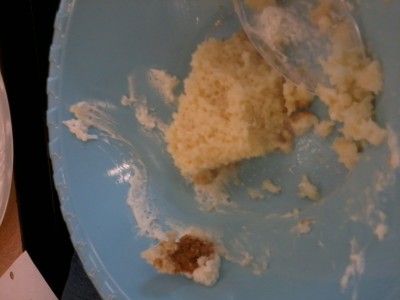 Nombre del Plato: Tres Leches
Opinión: Me encanta; es mi favorito.
Unos ingredientes: leche, postre
Comentarios: El plato es muy dulce, pero lo recomiendo a todos.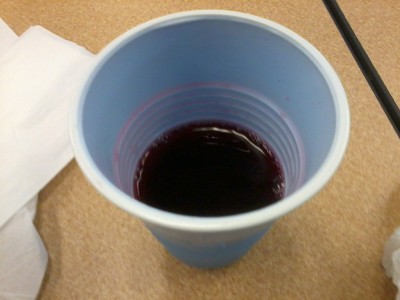 Nombre del Plato: Jamaica
Opinión: Me gusta mucho porque es dulce.
Unos ingredientes: unos flores
Comentarios: Lo recomiendo