​
Hello! My name is Warda Abuali and since you are reading these words right now, why not keep going?

Do you ever hear about those wars you see on television? You ever say to yourself, "that you don't care"? Some of us never question what's happening on the other side of the world. I'm relating myself to the war in Gaza. Why is this important? People are dying, children, teens, moms and dads. So much innocent people die. We are going to help Gaza regain its peace.
Gaza's City Strip has a population of at least 1,500,000 people. It may not be the biggest city in the world, but they are one of the major areas that go through way more than we do. There are 2 other highly populated areas in Gaza. One is Khan Younis that has a population of 200,000 people that is in the Center of Gaza. Another one is in the south which is called Rafah that has a population of 150,000 people. Many others occupied Gaza because of the war.
Innocent children are being killed. Families are being broken. Israel had control of Gaza from 1948. Israeli air strikes have been hitting highly populated areas. They have been killing many people as well. There are about 8 refugee camps in Gaza that help many families. The United Nations delivers health, education, and other services to those refugee camps. Sadly, most of the camps lack basic amenities.
Gaza has becoming so poor. They also barely have any water since Israel took over Jaffa and Beersheva and they fled to Gaza which made it worse because then it made it more populated than it already was. People have been smuggling fuel, so they stopped the power plants. Now Gaza has only 6 hours of electricity to use a day. Gaza is also having blackouts until that problem is resolved. Would it ever be resolved? Imagine our world with the use of light only 6 hours a day. We'd like freak out right?
The main issue is that the world is too engaged in Israel's point of view, while Gaza is being muted. It's like hearing one point of story. The world is not realizing how Gaza feels about this. As a world, we can make a charity or fundraiser and the money would all go to Gaza. We can help make Gaza known to the world. We would be the witness for Gaza.
Click
Here
For My Bibliography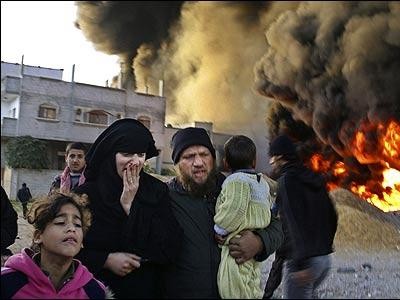 ​A glimpse of what's happening in Gaza.