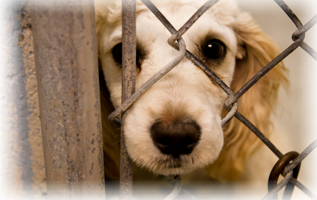 ​
Name
: Cyndi Lynn Sheridan
Mentor: Mr. Sunil Reddy
Capstone Summary:
The goal of this project was to organize a drive where students were able to donate old items that would be sent directly to a No Kill Animal Shelter in New Jersey in order to enhance the living environment of neglected and sickly animals.
Project Abstract:
There were two experiences that truly inspired this project which included volunteering at the Philadelphia Zoo for four years and completing my ILP at the Philadelphia Animal Hospital. These involvements intensified my interest for not improving the lives of animals through cleaning and enrichment. I decided to do this capstone because it revolves around my particular career interest and shows my dedication to strengthening animals' lives. My main goal was to make my event well known throughout the city of Philadelphia so that the final result is exceeding initial expectations. Obviously, I really had to push myself past the difficulties I encountered each quarter in order to make sure I was staying on track with completely my project. As a result of this project, I was able to understand the issue of animal homelessness and ways to reduce the number of animals that enter shelters each year. I gained a deeper understanding on how the No-Kill Animal Shelter operates and its desperate need for donations in order to continue providing medical assistance and housing to innocent animals. Thankfully with the help of Stanton Elementary School, I was able to receive a vast majority of the items I requested to be donated. This makes me smile because I know that from this drive I was able to make a huge difference to the lives of those animals suffering. Additionally, by holding a few bake sales in school I was able to utilize the money earned and buy any extra items at the local PetSmart in South Philadelphia. One thing I am truly disappointed by was the amount of donations I received from SLA students. There was definitely a lack of help from my peers which hurts considering I have been attending school with them since freshman year.
Click HERE to view my process paper and annotated bibliography as well.