Comparing "The Taming of the Shrew" to "He's Mine, Not Yours"
In the play of "The Taming of the Shrew", characters from centuries ago, portray their idea of love by trying to win their lover with greed. The cocky and confident Petruchio insists of wifing the quick-tempered Katherine by using his power and money. The movie "He's Mine, Not Yours" filmed in 2011 comes from a similar angle on their idea of love -- only it is a woman, Mandy, who is requested by another woman to use her power of her appearance to win the man.
Petruchio and Mandy share the same goals and mindsets in their predicaments, but the process on accomplishing these goals are different. Petruchio owning loads of money due to his father's death, uses that to his advantage to go to Padua to wive a woman. Trying to win her over, Katherine's stubborn personality causes her to resist the marriage, leaving Petruchio in a dispute. On the other hand, Mandy's career is using the power of her looks as a career path to find out if "Prince Charmings" are cheaters. She is hired by Brooke who is in a perfect relationship with Kent, but was influenced by others that all men cheat. Mandy disguises herself to see if Kent will fall for her traps and cheat. These texts reflect that despite the gender, romance (genuine or not) can be created through lies and power.
"Signior Hortensio, 'twixt such friends as we
Few words suffice. And therefore, if thou know
One rich enough to be Petruchio's wife,
As wealth is burden of my wooing dance..."
(Act 1, Scene 2, Lines 66-77)
In this quote, Petruchio is speaking to his dear friend from Padua, Hortensio. He is telling Hortensio that people like them who are rich and handsome can get away with things by only doing a bare minimum. All Petruchio is looking for is a rich woman and that is enough for him to start a romance. Petruchio is influenced by himself to take upon this risky idea of marrying someone by flaunting his wealth to his greatest measures through lies even if it might have consequences.
A similar conversation is shared between Brooke and her friend about her plan through advice and a warning, but Brooke doesn't listen.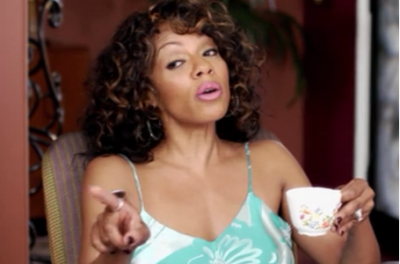 Sophia is strongly advising to Brooke that she shouldn't hire the "Man Stealer" (Mandy) to spy on Kent. She strictly says, "Don't go looking for trouble; because people who go looking for trouble, they normally find it." Ignoring her advice, Brooke is convinced that all men cheat so she finds the Man Stealer. This shows that Mandy was specifically sent by Brooke to use her power to manipulate Kent. But since Mandy specializes in lying and using her power to get what she wants, she is confident that she will win Kent with no obstacles. Petruchio and Mandy feel like their plans will both go smoothly, but Petruchio doesn't know what to expect. Mandy has done this a thousand times so she is already assuming it will be an open and close, easy case.
"Why, Petruchio is coming in a new hat and an old jerkin, a pair of old breeches thrice turned, a pair of boots that have been candle cases, one buckled, another laced; an old rusty sword ta'en out of the town armory, with a broken hilt and chapeless; with two broken points; his horse hipped, with an old mothy saddle and stirrups of no kindred..."
(Act 3, Scene 2, Lines 42-62)
Biondello is announcing that Petruchio is arriving to his own wedding to marry Katherine wearing outrageous things like non matching boots, an old vest, a rusty sword, and more. Petruchio has gained even more confidence due to others insisting that just because he comes from good money and he has all the right things to say to lure Katherine, that he can get away with showing up to his wedding dressing completely out of sorts. Petruchio thinks he can get away with anything and that as long as a person's actions are a strong as their lies and deceitfulness, he can force a marriage on Katherine and call it a romance.
Mandy does the opposite by ending her plan early to tell Brooke that Kent is not a cheater. However, when she hears a shocking response, she resumes her evil plan.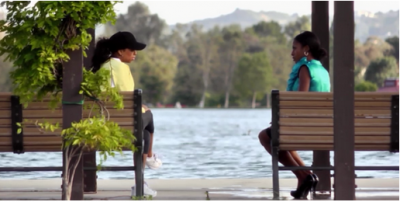 Mandy meets up with Brooke to let her know that Kent passed the test, and he is loyal and commited. Assuming that Brooke would be happy about this, she is more angry because she feels like Mandy didn't do a full enough investigation. Mandy angrily says, "Listen, I take men away from their women everyday. Its my job." While Petruchio takes it upon himself to be obnoxtious and use his powers to fool Katherine, it is Mandy's job where she is requested to do such things. She knows her lies and appearances can get her far in her plan just as much as Petruchio's wealth can do the same. Petruchio and Mandy are a little too confident that they can win their "lovers" through the acts they put on.
Petruchio gets a wife and Mandy walks away empty handed. Mandy let her emotions get the best of her and she personally ended up falling for Kent. Getting caught in the act, Mandy lost. Although one character was more accomplished than the other, both show the same deep meaning about love. Love can be created through power and lies whether it is genuine or not. Fooling someone works just as well as falling for someone to spark a romance.
Shakespeare, William . The Taming of the Shrew. New York: Washington Square Press, 1992. Print.
He's Mine Not Yours. Dir. Roger Melvin. Perf. Jason Weaver, Caryn Ward, Gabrielle Dennis. 2011. DVD.