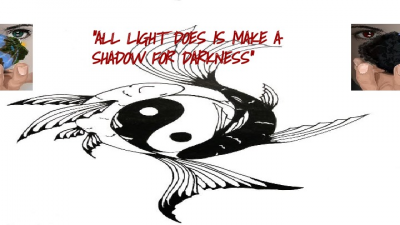 Why did you make the slide look the way it does?
My slide looks how it does because there is a general theme of good and evil. I believe that by using this theme my slide is very appealing to the eye. As you can see one of my pictures is cut of by the sides.This is intentional in an effort to show good and evil or yin and yang.
What influenced your decision making?
My decision making was influenced by having unity in separation. As you can see the pictures located at the upper right and left are really just one picture. By separating this picture in half I have given the thought of two opposing forces yet unity fot they are one picture.